About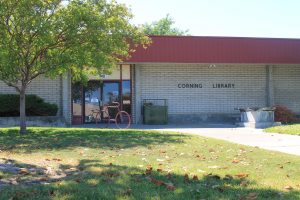 The Corning Library is operated by County of Tehama Library System. The City of Corning maintains the building. Please visit the Tehama County Library for Corning branch operating hours and services.
Did you know...
You can rent e-books free of charge, even bilingual e-books?
The Tehama County Library System is waiving all late fees (for a limited time)?
The Tehama County Red Bluff Branch has a Retro Technology Lab where you can convert your VHS tapes and photos to digital format?
Kids can Dial-A-Story by calling 530-527-0108 for Preschool, and 530-527-0114 for School Age?
It's ALL true!