About
The Administration Department is led by the city manager, Brant Mesker, and serves as the City's Chief Executive and Administrative Head of the Government under the direction and control of the City Council as a whole.  The City Manger is responsible to the City Council for the day-to-day management of all City affairs and leadership of City Department Heads.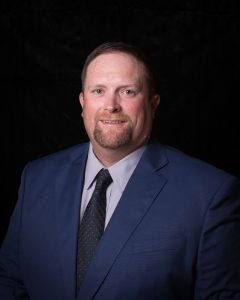 In addition, the City Manager also serves as both the Finance and Personnel Director.  As such he is directly responsible for the continual review and analysis of all City administrative operations, including:
Budget preparation and control
Organizational and procedural studies
Personnel actions
Staffing
Claims, both Workers Compensation and Liability
Employee Negotiations
Contract review, preparation, and presentation to City Council
Community Relations/Community Projects
Assistance to City Council
The City Manager's responsibilities, authority, and limits on authority are clearly defined in the City's Municipal Code, Chapter 2.44.
The City Manager's principal assistant is Confidential Administrative Services Manager Lisa Linnet.
The greatest responsibility of the City Administration Department is to support the City Council and the various City Departments.  Accomplishments of this Department are achieved through participation and teamwork between the City Manager and City Staff.